Welcome to Virginia Assessors! Virginia Assessors is your doorway to all Virginia County websites for on-line parcel & GIS Data. Search parcel data, tax digest & GIS maps by Owners Name, Location Address, Parcel Number, Legal Description, or Account Number. You may also search by Map, Sales List or perform complicated Sales Searches to research data for sales comparables. Most websites also include information on the appraisal & assessment process, downloadable tax related forms, tax exemptions, tax appeals, etc. You may also find local county information such as contact information for the Chief Appraiser, the Board of Assessors, Board of Commissioners, County Manager, County Administrator, etc.

A | B | C | D | E | F | G | H | I | J | L | M | N | O | P | R | S | T | W | Y

Virginia County Tax Assessor websites
Counties beginning with B:


Bath
Bath County Tax Assessor
Leta Norfleet
540-839-7231
540-839-7234
65 Courthouse Hill
Warm Springs, VA 24484


Bedford
Bedford County Tax Assessor
Faye Eubank
540-586-7621
122 E. Main Street Suite 103
Bedford, VA 24523


Bland
Bland County Tax Assessor
Cindy Wright
276-688-4622
276-688-9758
PO Box 510
Bland, VA 24315


Botetourt
Botetourt County Tax Assessor
540-473-8271
540-473-8289
PO Box 128
Fincastle, VA 24090


Brunswick
Brunswick County Tax Assessor
Wanda Beville
434-848-2313
434-848-6856
PO Box 669
Lawrenceville, VA 23868


Buchanan
Buchanan County Tax Assessor
Jay Rife
276-935-6542
PO Box 1042
Grundy, VA 24614


Buckingham
Buckingham County Tax Assessor
Stephanie Midkiff
434-969-4181
434-969-2753



Alphabetical listing of Virginia County Tax Assessors
A | B | C | D | E | F | G | H | I | J | L | M | N | O | P | R | S | T | W | Y

Search Virginia Tax Assessors by Map: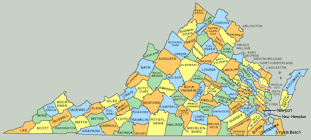 Please use this site to search these Virginia counties for parcel data, tax digest data & GIS maps:
Alexandria, Accomack, Albermarle, Alleghany, Amelia, Amherst, Appomattox, Arlington, Augusta, Bath, Bedford, Bland, Botetourt, Brunswick, Buchanan, Buckingham, Campbell, Caroline, Carroll, Charles City, Charlotte, Chesterfield, Clarke, Craig, Culpeper, Cumberland, Dickenson, Dinwiddie, Essex, Fairfax, Fauquier, Floyd, Fluvanna, Franklin, Frederick, Giles, Gloucester, Goochland, Grayson, Greene, Greensville, Halifax, Hanover, Henrico, Henry, Highland, Isle of Wight, James City, King and Queen, King William, Lancaster, Lee, Loudoun, Lousia, Lunenburg, Madison, Mathews, Mecklenburg, Middlesex, Montgomery, Nelson, New Kent, Northampton, Northumberland, Nottoway, Orange, Page, Patrick, Pittsylvania, Powhatan, Prince Edward, Prince George, Prince William, Pulaski, Rappahannock, Richmond, Roanoke, Rockbridge, Rockingham, Russell, Scott, Shenandoah, Smyth, Southampton, Spotsylvania, Stafford, Surry, Sussex, Tazewell, Warren, Washington, Westmoreland, Wise, Wythe, York counties.