Welcome to the Marion County Assessors Office Web Site!
The Marion Counry Assessment Notices are due to go out May 19th!
Marion County Georgia
Tax Assessors Office
Chief Appraiser
Stacey Francis
100 Burkhalter Avenue
Buena Vista, GA 31803
Phone: 229-649-5504
Fax:229-649-3702
mctaxoff@windstream.net

Tax Commissioner
Phylis Gibson
229-649-5231
Our office is open to the public from 8:00 AM until 5:00 PM, Monday through Friday (closed from 12:00-1:00PM during lunch).
The goal of the Marion County Assessors Office is to provide the people of Marion County with a web site that is easy to use. You can search our site for a wealth of information on any property in Marion County.
The information contained herein reflects the values established in the "most current published" tax digest. *Please note that the Assessors Office establishes values only. The Marion County Tax Commissioner should be contacted with tax bill related questions.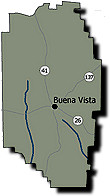 Did you know?

Marion County was created in 1827. Georgia's 72nd county was named for the Revolutionary War hero General Francis Marion. Known as the "Swamp Fox," Marion campaigned successfully against the British in South Carolina.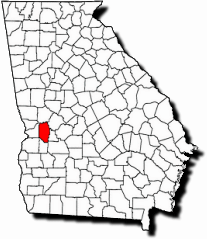 Fort Perry was built in Marion County by General John Floyd, on the old Alabama Road. It was named in honor of the hero of the Lake Erie Battle in 1812.




Source: georgia.gov