Welcome to the Madison County Assessors Office Web Site!
Madison County Tax Assessors Office
91 Albany Avenue P.O. Box 85 Danielsville, GA 30633 Phone: (706) 795-6355
Fax: (706) 795-5715
E-Mail

Our office is open to the public from 8:00 AM until 5:00 PM, Monday through Friday.
The goal of the Madison County Assessors Office is to provide the people of Madison County with a web site that is easy to use. You can search our site for a wealth of information on any property in Madison County.
The information contained herein reflects the values established in the "most current published" tax digest. *Please note that the Assessors Office establishes values only. The Madison County Tax Commissioner should be contacted with tax bill related questions.
NOTICE

In accordance with O.C.G.A. 48-5-264.1, please be advised that the Madison County Appraisal Staff may be visiting your property to review your parcel information concerning an appeal filed, return filed, construction of new improvement or addition, review of parcel, and/or conservation use application. The field appraiser from our office will have photo identification and will be driving a marked county vehicle.

If you have any further questions, call our office at 706-795-6355.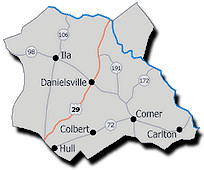 Did you know?
Madison County, the 38th county formed in Georgia, was created in 1811 from parts of Clarke, Elbert, Franklin, Jackson and Oglethorpe counties. It was named for President James Madison. The soils of Madison County were heavily damaged by the cotton monoculture common in this region prior to the 1930s. Agribusiness dominates the local economy, with poultry production particularly important.

Madison and Oglethorpe counties share Watson Mill Bridge State Park, the site of the longest covered bridge in Georgia. The bridge, which is over 100 years old, spans 229 feet of the South Fork of the Broad River. There are also facilities for camping, hiking trails, picnicking and fishing in the park.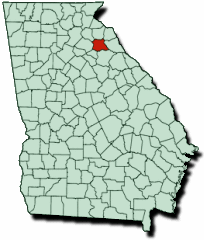 The Madison County Courthouse, one of the most ornate in Georgia, was built in 1901 for the sum of $18,314. It is listed on the National Register of Historic Places. New Hope Presbyterian Church, established in 1788, is the third oldest church in Georgia.

Some of the local festivals include the Colbert Independence Day Celebration, Comer Christmas Parade and the Madison County Agricultural Fair.
Source: georgia.gov






© 2006 by The Madison County Board of Tax Assessors &
qpublic.net