Board of Tax Assessors & Appraisal Office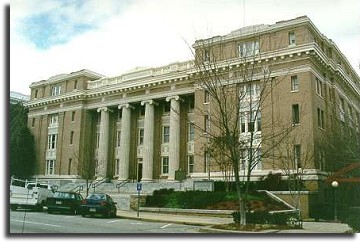 We would like to thank you for visiting the Web Site for the Clarke County Tax Assessors Office. We are offering this information to assist you in reviewing your personal information as well as a service to our community.
Questions about property appraisal in Clarke County are not uncommon and we are happy to provide this powerful new information source to our citizens. We pride ourselves on providing excellent service to the property owners and citizens of Clarke County. Should you need additional information not provided here, please feel free to call our office Monday - Friday between the hours of 8:00am and 5:00pm. We may be reached by phone at 706-613-3140.

NOTIFICATION

In accordance with Georgia law, the Clarke County Board of Assessors must notify property owners prior to making a site visit. Notice is hereby given that a representative of the appraisal staff will review and inspect properties which are the subject of an active building permit for changes and improvements which have been made to the property. These appraisal reviews will include measuring structures, listing construction information, and photographing the subject property.
Reasonable notice also is hereby provided that an onsite inspection may be required for real or personal property being returned or appealed or recently sold and for periodic parcel reviews. Said property visit will be for the purpose of determining the correctness of the information contained in the county's appraisal record for the property. For more information, please contact the Assessors' office at (706) 613-3140.
Please refer to the following approximate time periods to see when site visits and reviews will occur in your area:


AREA
TIME FRAME
Site visits and reviews of residential/commercial building permits
for additions, renovations, new improvements, and changes
Jan 1, 2023 thru
December 31, 2023
Site visits and reviews of end of year construction in progress
and 299(c) properties, all of Clarke county
Jan 1, 2023 thru
December 31, 2023
Site visits and reviews of property returns/appeals, recent sales,
personal property, and manufactured homes, all of Clarke county
Jan 1, 2023 thru
December 31, 2023




Population: 119,648 (2014)
Clarke County 121 Sq Miles - 77,400 Acres

Real Estate Parcels: 41,861 (2015)
Personal Property Accounts: 5,218 (2015)
Manufactured Homes: 1,804 (2015)

Contact Our Office
325 E. Washington Street
Room 280
Office Hours: 8:00 - 5:00
Monday - Friday
Telephone: 706-613-3140
Fax: 706-613-3146





We hope you have a NICE day!




PLEASE NOTE: ATHENS-CLARKE COUNTY IS A UNIFIED GOVERNMENT COVERING MOST OF CLARKE COUNTY. BOGART AND WINTERVILLE ARE NOT PART OF THE UNIFIED GOVERNMENT, HOWEVER, THE CLARKE COUNTY BOARD OF TAX ASSESSORS IS RESPONSIBLE FOR APPRAISING ALL PROPERTY LOCATED IN CLARKE COUNTY.