We would like to thank you for visiting the Web Site for the Jasper County Tax Assessors Office. We are offering this information to assist you in reviewing your personal information as well as a service to our community.

Questions about property appraisal in Jasper County are not uncommon and we are happy to provide this powerful new information source to our citizens. We pride ourselves on providing excellent service to the property owners and citizens of Jasper County. Should you need additional information not provided here, please feel free to call our office Monday - Friday between the hours of 8:00am and 5:00pm. We may be reached by phone at 706-468-4904. Our office is located in the Courthouse on the Square in Monticello. The address is 126 W. Greene Street, Suite 124, Monticello, GA 31064.

The information contained herein reflects the values established in the "most current published" tax digest.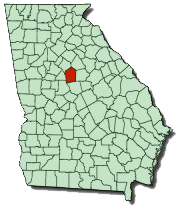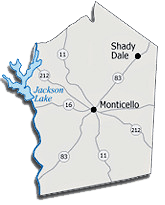 *Please note that the Assessors Office establishes values only. The Tax Commissioner should be contacted at 706-468-4902 or at
AWalsh@jaspercountyga.org
with tax bill related questions.Additionally, unpaid tax amounts may be viewed and payments may be made at
http://www.jaspercountygatax.com
.
IMPORTANT! PROPERTY REVIEW INFORMATION
As required by the Department of Revenue, property reviews will be conducted on a rotational basis throughout our county each year. The properties being reviewed for the 2020 tax year rotation are in the following map numbers:
019A, 019B, 019C, 019D, 019E, 019F, 020A, 020B, 025A, 025B, 025C, 025D, 025E, 025F, 029, 030, 031, 031A, 032, 033, 035, 036, 037, 038, 039, 039A, 039B, 040, 041, 042, 043, 044, 045, 046, 047, 048, 049, 050, 051, 052, 053, 054, 055, 056, H01, H02, H03, 057, 058, 059, 060, 061, 062
The map number is the first part of your parcel number. Our appraisers will have identification on their vehicles and will identify themselves upon arrival to the property. Additionally, reviews will be conducted for properties with permits, properties that have sold recently or have exemption applications. If there are any concerns regarding these visits, please contact our office.
© 2018 by The Jasper County Board of Tax Assessors &
qPublic.net