The Elbert County Board of Assessors mailed assessment notices on June 11, 2019. The last day to appeal is July 26, 2019. If you do not file an appeal by that date, your right to appeal will be lost.
Board of Tax Assessors & Appraisal Office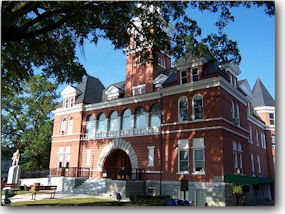 Questions about property appraisal and assessment in Elbert County are not uncommon. We are happy to provide this powerful new information source.

We pride ourselves on providing excellent service to the taxpayers and citizens of Elbert County. Should you need additional information not provided here, please feel free to call our office Monday - Friday between the hours of 8:00am and 5:00pm at 706-283-2008.





PUBLIC NOTICE

Notice to the Elbert County Property Owners and Occupants. In accordance with O.C.G.A. 48-5-264.1, please be advised that the Elbert County Appraisal Staff may be visiting your property to review your parcel information concerning an appeal filed, return filed, construction of new improvement or addition, review of parcel, and/or conservation use application. The field appraiser from our office will have photo identification and will be driving a marked county vehicle. If you have any further questions, please call our office at (706) 283-2008.